Staff Profile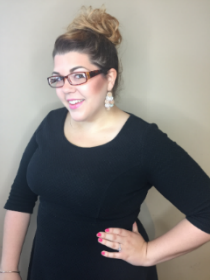 Marian
Hair Stylist
We are so excited and happy to introduce Marian to our guests at Brooks & Co. Marian comes to us with over 4 years of styling experience.
Along with her love for the beauty industry, she has performed and directed many plays at Phoenix Performing Arts Center in Duryea.
Her positive attitude and smile are extremely contagious!!
Schedule Appointment
Refer a friend
Buy a Giftcard
My Hours
TUE12:00 PM - 08:00 PM
FRI10:00 AM - 06:00 PM
SAT09:00 AM - 05:00 PM