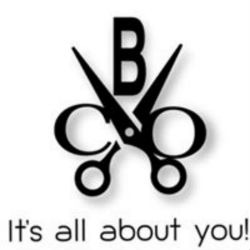 Manufactured for You and Sold Exclusively at Brooks & Co Salon
It's our Pleasure to offer our Guests a Nature oriented solution to Hair care. Our Hair Care Line was developed to maintain the highest standard of cleansing, styling and finishing products available to continually treat, protect and restore your hair to a Beautiful State with every use. Moisture Shampoo & Condiitioner are Sulfate FREE and Paraben FREE. Powerful Anti-aging and Collagen-building properties act as a barrier to seal the hair cuticle and protect color fade and damage. Drenches hair in moisture and silkiness while providing a radiant, color protective shine. Moisture Duo Contains our Biomineral Complex of Sunflower seed extract, coconut milk protein and rhodochrosite. The Sunflower seed extracts provides a UVA and UVB protection to preserve color. The coconut milk creates a strong barrier around the hair shaft to prevent breakage. The rhodochrosite (mineral) balances moisture levels form roots to ends. In CONTROL "Selfie" Spray 3 in 1 Spray puts you in control. Adjust the hold from Light, Medium, or High at the twist of the Nozzle. Humidity Resistant shaping and control spray provides texture, shine and all day support. In Control Spray Contains our Biomineral Complex of Sunflower Seed extract and Grape Seed extract. The Sunflower Seed acts as a UVA and a UVB protectant to preserve radiant color. The Grape Seed adds volume and strength in seconds while giving long lasting all day hold. It also reduces Frizz and improves the overall health and appearance of the hair. The Many ways You can use the In Control Spray. Simply turn the dial left or right to achieve desired style control. Using the Light setting you can apply on damp hair (for added shine and body) or on dry hair (for light hold and Shine). Using the Medium setting on dry hair for setting and as a working spray with irons. Using the High setting on dry hair for finishing and extra control for a lasting hold all day!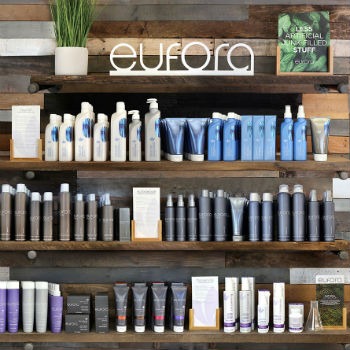 Eurfora
High Performance Products Eufora formulations harness the power of more than 100 unique plant and flower extracts, essential oils, vitamins and natural aromas. Add a dash of innovative technology, and Eufora elevates botanical science above the crowd… delivering red carpet ready product performance that rocks your style while still granting good global karma.