Staff Profile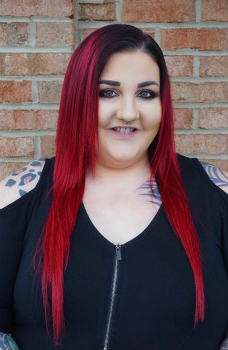 Kristin
Hair Stylist and Nail Tech
Kristin has been a valuable member of the Brooks & Co team for 9 years.
Specialty: Color and Fashion Colors
Must Read/Follow: Small Town Murder Podcast, Game of Thrones
True Crime Documentaries
Daily Essentials: Sugar Bear Hair Vitamins, Diet Coke & Dry Shampoo
Education: Wilkes University BA Entrepreneurship/Marketing
Jolie Beauty Academy
My Approach: Share my best tips and tricks to help everyone look their best
Must Have Tools: Babyliss 1 1/2" Flat Iron, Wet Brush & Elevate Hair Spray
Inspiration: Instagram, Beauty Influences on You Tube & Our Team at Brooks & Co.
What do you love about working in a Team Based Environment: I love knowing that we can solve problems together to achieve the best outcome for our guests. It's a second family!
Schedule Appointment
Refer a friend
Buy a Giftcard
My Hours
TUE10:00 AM - 06:00 PM
WED12:00 PM - 08:00 PM
THU12:00 PM - 08:00 PM
FRI10:00 AM - 06:00 PM
SAT09:00 AM - 05:00 PM