Staff Profile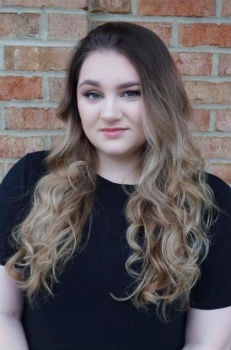 Katie
Hair Stylist
Katie has been with our company since September of 2018. She has been a great addition to our team.
Specialty: Color with a focus in Balyage
Must Have Tools: Hot Tools 1 1/4" Curling Iron, WOW Comb & Framar Power Painter
My Approach: Being very detail oriented.Taking my time to make sure each guest leaves 100% satisfied.
Inspiration: I find inspiration through our guests thoughts and ideas. I build my knowledge through them.
What do you love about working in a Team Based Environment: Working in a Team Based Environment definitely made me nervous at first but now I believe it is one of the hidden gems in this extremely competitive beauty industry.
Schedule Appointment
Refer a friend
Buy a Giftcard
My Hours
TUE10:00 AM - 02:00 PM
WED10:00 AM - 02:00 PM
THU01:00 PM - 08:00 PM
FRI10:00 AM - 04:00 PM
SAT09:00 AM - 03:00 PM